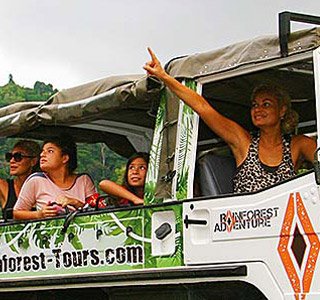 Costa Rica Is The Most Popular Tourist Destination In Central America
Ever-welcoming and famously laid back, the Costa Ricans are always happy to share their enthusiasm and love for their homeland with those from others. For this reason, in the last 30 years Costa Rica has distinguished itself from its neighbors. What was once a typical Central American agrarian culture has now given way to the adventure ecotourism that now drives its economy and its people. With over two-million visitors annually, there is no question that Costa Rica has become the most popular tourist destination in Central America.
What lies just beyond the brake and below the waves attract the world's best sport fishermen – billfish!
WORLD-CLASS TOURS
Boasting beautiful beaches, lush rainforests and amazing volcanoes, there is no room for boredom when visiting Costa Rica. From ATV to Zip line, the list of world-class tours, activities and adventures is seemingly endless.
WORLD FAMOUS SURFING BEACHES
The rainforest lines the shores of some of the world's most famous surfing Meccas –Playa Hermosa and Jaco Costa Rica were home to last year's Billabong ISA World Surfing Games.
WORLD BILLFISH CHAMPIONSHIP
These anglers never miss the IGFA's Annual World Billfish Series Championship, or the Los Suenos Costa Rica Marriott Marina's Signature Billfish Series - Los Suenos fishing is truly world-class.
The countryside is still, quiet, traditional and agrarian. However, in the mountains lie rafter-renowned Whitewater Rafting. The country-wide trail system is home to mountain biking's La Ruta de Los Conquistadores (ridden by Lance Armstrong), as well numerous motocross tournaments. Going even higher up in the Costa Rica cloud forests one finds the birthplace of the Zip Line Canopy Tour, now popular the world over.
Things to do in Costa Rica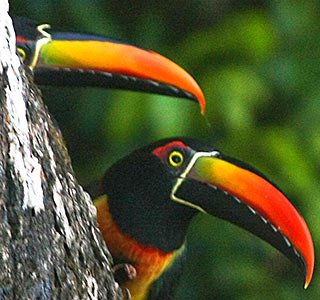 Adventure Into The Real Costa Rica
Costa Rica's amazing waterfalls are yet another of the country's many attractions. ATV, buggy and UTV tours get you off the beaten path and take you deep in to the rainforest to some of these hidden treasures. Along the trail you will see hidden farms, rural communities and small pueblos that the tour buses can't take you to – truly an adventure in to the real Costa Rica.
If adrenaline isn't necessarily your thing, there is a multitude of relaxing ways to enjoy paradise - take a tram ride in to the rainforest, take a tour of the hanging bridges, take a tour of Tortuga Island, or take a stroll through one of Costa Rica's many National Parks. Animals and marine life are bountiful.
On vacation in Costa Rica visitors can see several species of monkeys, sloths, coatis, dolphins, whales and sea turtles to name some of the most popular.
Accommodations
If touring the sites seems too strenuous, then just lie back on the beach under a palm tree and soak up the sun. Or, if you prefer a more luxurious and relaxing vacation where ecotourism does not mean sacrificing modern amenities, Costa Rica offers numerous high-end accommodations. Check in to your 5-star accommodations, and reserve your day of pampering at the spa.
Traveling for short period of time?
If you don't have months to enjoy every beautiful destination Costa Rica has to offer and are trying to make the best of a week-long Costa Rica vacation package, places like Playa Jaco and Playa Herradura are made for you. Centrally located on the Pacific Coast and an hour's drive from San Juan International Airport, both beaches offer a receptive and largely English-speaking culture, luxury accommodations, great restaurants, exciting nightlife, and all of the tours and excursions that might interest you. The central location also allows for day trips to any of Costa Rica's other natural attractions.
Costa Rica Remote Locations

Other more remote locations such as: Playa Tamarindo, Punta Islita, Santa Teresa and the Osa Peninsula are phenomenal places to enjoy if you are a traveler with a good amount of time to explore.
Always find what you need!
This is without a doubt a bucket list natural paradise that truly holds something for every kind of traveler. Whether you're packing Armani bags, a Northface backpack, or a Quicksilver board bag, chances are you will find what you are looking for.